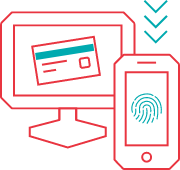 Why Digital Payments
Billions of dollars are made in cash payments daily in emerging and developing countries, including salaries, social transfers, humanitarian relief and payments to suppliers and farmers.
Shifting these payments from cash to digital has the potential to improve the lives of people on low income, particularly women. It also means that governments, companies and international organizations can make and receive payments in a cheaper, safer and more transparent way, helping build economies that are inclusive.
Our Alliance does not want to abolish physical cash, but rather, we aim for choice in how to make and receive payments. We want all digital payment options to be responsible and "better than cash."